No. 1 in the UK for Private Cardiac Care*
Our cardiac consultants treat patients from all over the world in three London hospitals within the HCA UK group: The Harley Street Clinic, London Bridge Hospital, The Wellington Hospital and The Portland Hospital. Known for pioneering cardiac care, they are centres of excellence.
Patients can also access The Lister Hospital's cardiology department for consultations and investigations. Our consultants have dedicated their lives to understanding the human heart. They work together to keep it beating.
*Based on national private cardiac volumes
Why Choose HCA UK for your Cardiac Care?
World-leading cardiologists and cardiac surgeons

Three cardiac centres of excellence — The Harley Street Clinic, London Bridge Hospital and The Wellington Hospital

The latest diagnostic technology

Consultant-led teams of sub-specialists from each area of cardiac care

Open heart, minimal access and robotic surgery

Minimally invasive procedures including TAVI and Mitra-Clip

Pioneering procedures including PEARS

Intensive care units in every hospital

Clinical nurse specialists, dedicated to each field of cardiology and cardiac surgery

The full range of paediatric and adult care

The only private unit providing lifelong care to patients with congenital heart disease

Genetic testing and treatment for inherited cardiac diseases

Support to predict and prevent heart problems
The world's leading heart doctors — in one room
Our cardiologists and cardiac surgeons are some of the foremost minds in medicine — from the first person to perform non-contact mapping to treat heart arrhythmia, to the professor who advises the government on preventing heart disease. Working together across our hospitals, our consultants are pioneering new procedures and perfecting others. Their work doesn't just change patients' lives today. It changes lives for generations to come.
Our consultants and clinicians meet regularly to discuss complex patient cases. In a multi-disciplinary team meeting, they'll scrutinise evidence, review images and debate diagnosis and treatment. Every opinion is heard and nobody defers to any one person. Together they channel decades of experience, gained treating thousands of patients, into making the best decision for every individual.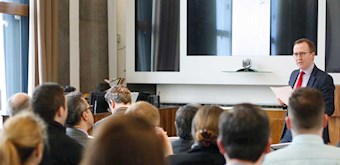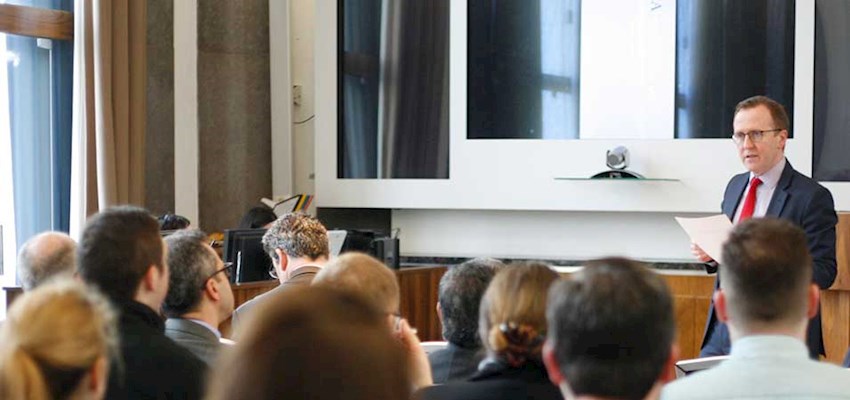 Specialist cardiac teams
Every part of the heart is a branch of science in of itself. To achieve the depth of understanding and experience they need, consultants need to sub-specialise — in aortic vascular surgery, for example, or paediatric cardiac surgery.
Sub-specialising means our consultants perform their specialist procedures in greater volume than they would if they were a general heart doctor. The more they perform these procedures, the better the outcome for patients. This sub-specialism goes even further than our consultants. Our scrub nurses sub-specialise in assisting minimal access valve repairs, for instance, and our imaging technicians in cardiac MRIs and cardiac CT.
Working together in hand-picked teams
Working in teams, our consultants perform procedures they've perfected together – and may have performed together hundreds of times. They know how their fellow team members think, move, operate and stitch. And they know how to get the best from one another. It's by working together again and again that our consultants can innovate — improving a technique, or developing an approach — to transform care for patients.

A team of seven works together to repair a thoracoabdominal aneurysm, for instance. It takes them seven hours. Three cardiac surgeons and three vascular surgeons perform intricate procedures to repair the wall of the aorta that extends from the chest into the abdomen. One consultant oversees the entire operation, like a conductor leading an orchestra.

It's not just the teams in theatre that make these procedures extraordinary. To plan a TAVI, a minimally invasive way to replace a heart valve, consultants need the most accurate echocardiogram and CT images possible. Our imaging teams help them see exactly what size valve they need, and where it needs to go, before they even begin the procedure.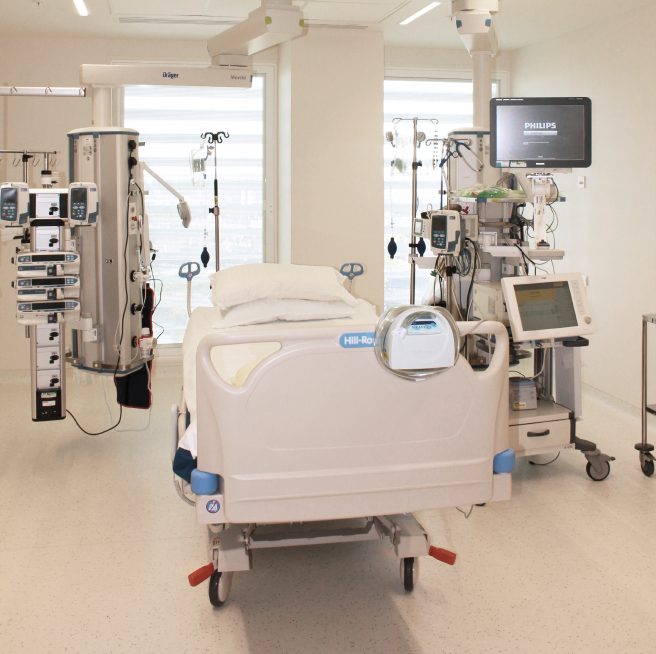 Outstanding facilities, equipment and the latest techniques
The complex medicine our consultants perform is only possible with the best facilities, teams and equipment. From the latest robotic technology, to bedside medicine cabinets that are opened with a doctor's fingerprint, we have everything we need to care for our patients — including intensive care units in every hospital. It's why so many leading cardiologists and cardiac surgeons choose to practice at our hospitals.
The latest technology
Our imaging team use the latest diagnostic equipment, like Dual Energy CT scanners, which show the heart in precise detail. Consultants plan procedures using computer modelling technology to predict the best place to fit a device for each individual patient. 3D mapping systems allow our consultants to correct arrhythmias with zero radiation.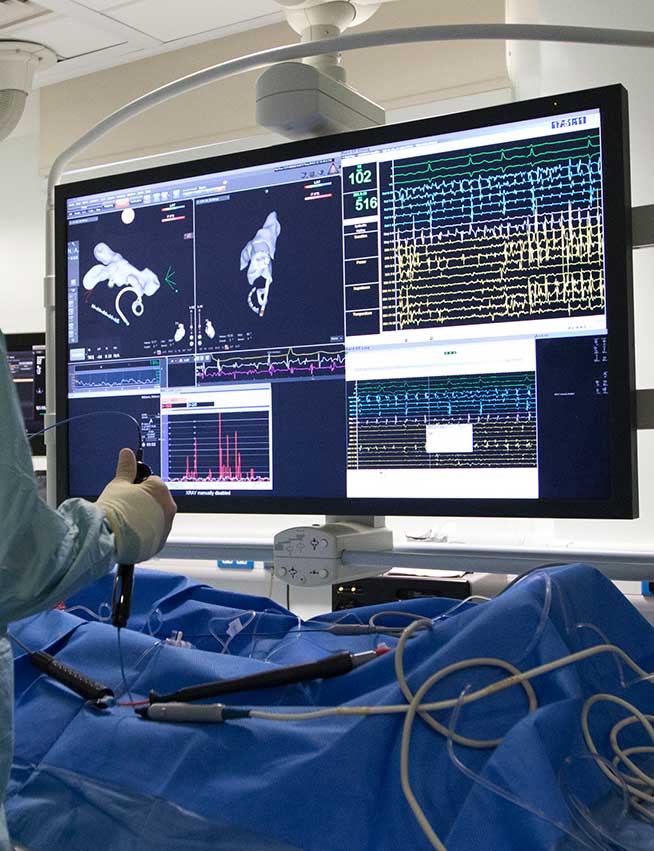 Making every possible option available
Cardiac medicine is always advancing — there are new investigations, techniques and treatments. While traditional open heart surgery is still the right option for many patients, our consultants are pioneering techniques that can achieve the same outcome with less trauma to the body. If your consultant decides that minimal access or minimally invasive procedures are appropriate for you, these latest techniques are available in our hospitals..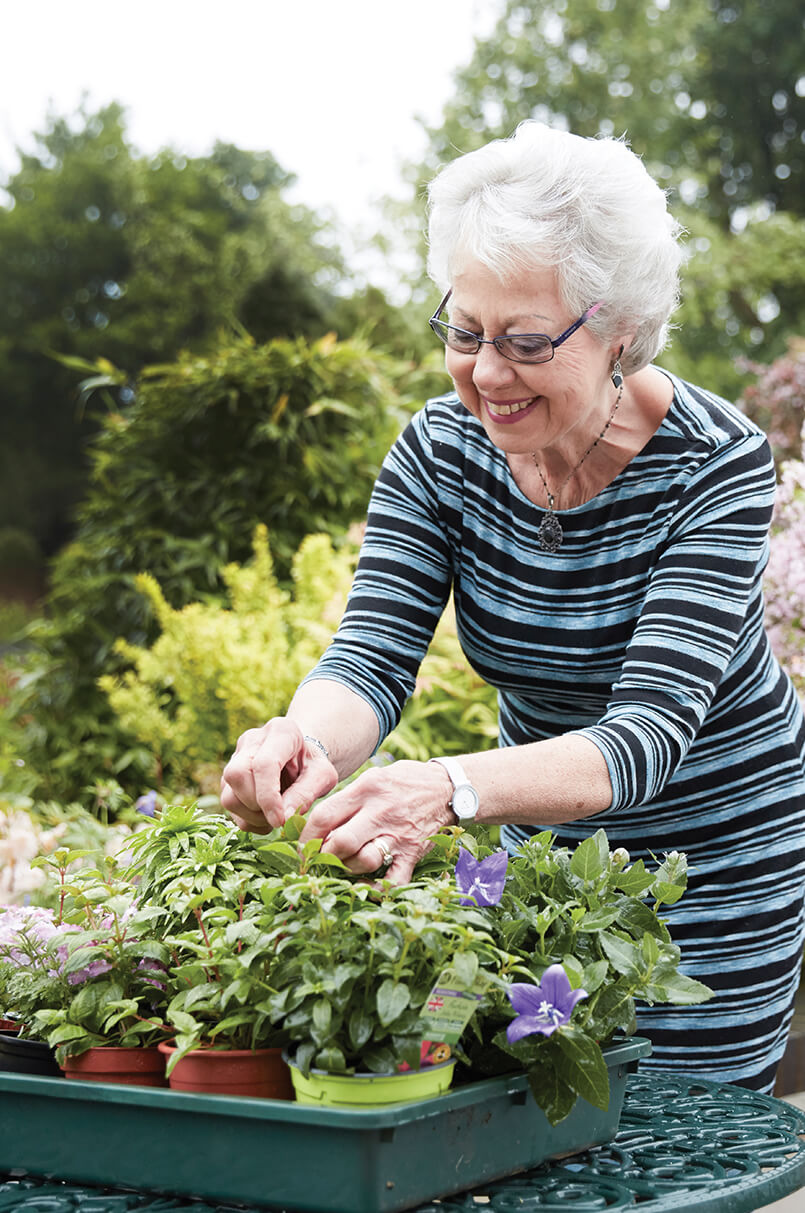 Judiths cardiac treatment
"

I'm full of energy, doing the garden again and have my confidence back.

"
Sometimes Judith would feel her heart race for hours at a time. Or she would notice it stop beating for a few seconds. Tests always came back normal, but that didn't stop her worrying. She even gave up driving, in case her blood pressure dropped and she passed out.
At the age of 72, she was finally diagnosed with
atrial fibrillation (AF)
. AF is a common heart rhythm disorder, which is caused by abnormal electrical signals from the pulmonary veins. Judith was put on heart medication, but it lowered her blood pressure so much that she felt faint. After she collapsed one day while out shopping, Judith began researching other treatment options.
Her search led her to the Atrial Fibrillation Centre at
London Bridge Hospital
. After a consultation, she decided to have
cryoablation
, one of the most cutting-edge procedures used to treat her condition. This technique involves inflating a balloon containing super-cooled gas inside the pulmonary vein to destroy the cells that are causing the abnormal heartbeat. The one-hour procedure was a success. Now Judith can get on with enjoying her retirement.
HCA UK cardiac locations
Our consultants perform huge volumes of procedures and treatments across our hospitals. Specialist procedures are performed in each hospital, from the latest minimally invasive imaging to life-changing surgery, while our Outpatient Centres and Specialist Cardiac Clinics give access to the latest tests and diagnostic scans closer to home. 
Request a
cardiac appointment
We're happy to help you make an appointment with one of our experienced cardiologists or cardiac surgeons.
Call us today
020 7079 4344